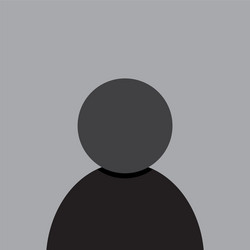 Kevin Sharpley-President/CEO
Kevin Sharpley is the president and CEO of Kijik Multimedia Inc. a full service production company with specialties in integrated, branded and convergent media and development of in-house projects. He is also Executive Director of CineVisun Transmedia, a non-profit organization that supports the independent film and media industry. Mr. Sharpley is also the Chairman of the Miami-Dade County Film and Entertainment Advisory Board. His range of work includes films, television, documentary, commercial, music video, multi-media and event video production. Mr. Sharpley has a bachelor's degree from the University of Miami with a dual major in filmmaking and psychology, an Associates of Arts degree from Miami Dade College and was inducted into the Miami Dade College Hall of Fame 2014.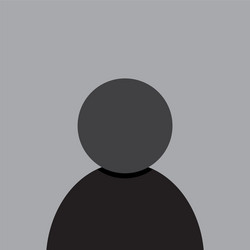 Gianfranco Bianchi-Creative Director
Gianfranco's true passion lies in animation. Most recently, he put his skills to use in the much-buzzed-about "The Beach Chronicles", where he executes all art-related details; from sketching the characters, desigining them, animating them in both 2D frame by frame and 3D to modeling their surroundings in and bringing them all to life. His latest venture has taken him to the mobile operating systems and immersive technologies where he has collaborated with various developers and created The Beach Chronicles Android App. He also has begun work on various Augmented Reality and Virtual Reality immersive experiences.
An avid supporter of culture and arts, Bianchi frequently donates his time and services to local arts organizations (such as the Miami Beach Cinematheque, among others), and serves on Miami Fashion Association's organizing committee.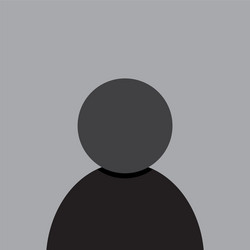 Antonio Sharpley-Communications Chief
Antonio Sharpley specializes in social media, utilizing his skills to help promote clients and KijiK projects to a wide audience. He has also aided in contract negotiations, project budgeting, as well as planning and promoting events. Mr. Sharpley recently worked on the production team for the debut of the critically acclaimed Kijik Multimedia project "The Beach Chronicles" at the Miami International Film Festival. The Beach Chronicles features many celebrities including Daryl Hannah, JoeMarie Payton from the NBC show "Family Matters" and Jimmy Jean Louis from the NBC show "Heroes". Antonio Sharpley graduated from Oakland University in 2011 with a degree in Integrative Studies with a minor in Communication and Macomb College in 2009 with an Associate's Degree in general business.
As a student-athlete (track and field), Antonio made a name for himself both on and off the track. He was named a 2 time Academic All-American (2009, 2011) both at the Junior College and University level. Mr. Sharpley was a member of the 2008-2009 Macomb College track and field team in which the entire team was inducted into the school's Athletic Hall of Fame. In addition Antonio and "Golden Grizzly track team" broke the school record for the 4×400 meter relay at Oakland University (2011).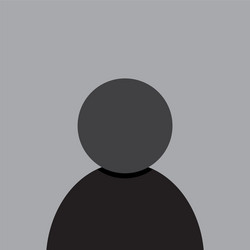 Ashley Marks- Creative Coordinator
Ashley Marks creativity and social media skills make her an invaluable part of the KijiK team. Ms. Marks has worked in various areas in the entertainment industry; talent coordinator for the TLC show "Miami Ink", clothing liaison for celebrities such as Nicki Minaj and an assistant fashion stylist for various fashion lines. In 2011, she assisted and directed celebrity talent for the famed Grammy Awards.
Ashley was a critical member of the production team that premiered the KijiK project "The Beach Chronicles" at the 2012 Miami International Film Festival, in addition to aiding with the star studded after event. In addition to her varied entertainment industry skills, she excelled as an outside sales and marketing agent for Feel the Heel Spa, where she was recognized as the number one sales representative for bringing in the most clients on a monthly basis, as well as exceeding her monthly sales quotas. Her amazing social skills allowed her to establish an excellent working relationship with customers and clients. She utilizes her strengths in communication, social and media interaction, marketing and public relations to assist KijiK clients and projects and ensure success.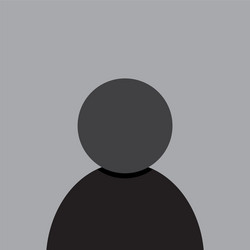 Jamar Jordon-Legal
Jamar Jordan graduated from Florida Coastal School of Law in 1999. After graduating law school, Mr. Jordan moved to Miami, Florida to pursue a career in entertainment. After immersing himself in the entertainment business Jamar took a job at Shutts & Bowen in Fort Lauderdale, Florida. The primary responsibilities of the position were to write rebuttals to the United States Department of Agriculture's denial of compensation claims to black farmers across America. After numerous successful rebuttals the farmers received the aid that they deserved and Mr. Jordan returned to his entertainment industry goals. Jamar consequently opened his own office to follow his dream of practicing Entertainment Law and Civil Litigation.
Today, Jamar Jordan serves as in house legal for Kijik Multimedia Inc., runs a boutique entertainment law practice in Miami concentrating on Unauthorized Publication of Likeness and entertainment based contracts, is a screenwriter, actor and serves on the Board of Directors for two non-profit film, media and entertainment organizations; CineVisun and The Back Film and Media Group.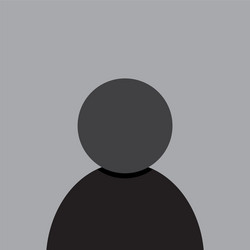 Daniel Abril-Director
Daniel Abril is a Director/Writer/and Director of Photography with more than 18 years of notable credits. His accomplishments include writing and directing the short film "Memories of a Failed Youth" which premiered at the Cannes Film Festival's Short Film Corner, writing, directing and composing the music for "The Incredibly Short Life Of Peter Panties" which is an official selection for the Slamdance-Emergence festival and his camera work for many major networks including Discovery Channel, TLC, MTV and many more. Daniel's filmmaking inspiration comes from an unorthodox childhood in Miami Florida, where an economy influxed by cocaine made a film worthy war zone that set the mood for many stories to tell.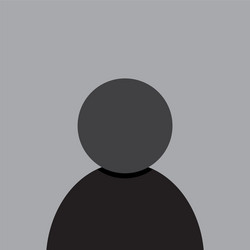 Michael Arcos-Director
Michael Arcos is a Miami-raised, Ecuadorian-American filmmaker who began his career as an adolescent editing on VHS. His work has been exhibited internationally since 2014.  He attended Miami Dade College and has been exhibiting his work internationally for over a decade. His film "Valerios Day Out" was an official selection of the Sundance Film Festival and won for Best Director-Short Film.  His first film "This Is My Favorite Mural" was an official selection of the Miami Film Festival and over 18 festivals internationally.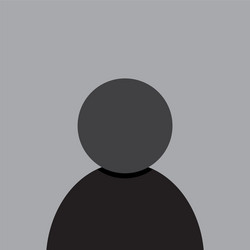 Judith Gonzalez Velazquez-Producer/Director/Editor
Judit Gonzalez Velazquez ("Julez") is a producer, director, videographer and editor. She studied Producing, Directing and Screenwriting at the Recording, Radio, and Film Connection School based in Los Angeles through a direct On-The-Job/ Hands-On program. For KijiK she has helped to develop documentaries, TV shows, animated films and multiple projects in different development stages collaborating on diverse projects with Emmy and Oscar Winners involved such as: Carlos Rafael Rivera("Godless", A Walk Among the Tombstones), Tarell Alvin McCraney (Moonlight), renowned producer/writer/actor Joey Dedio (Captain Planet, Law & Order, The Karate Kid), Jimmy Jean Louis (CLAWS, Rattlesnakes, Heroes Reborn), and some of the best in the industry.
Julez has collaborated in full spectrum with Ruptly TV News, an award-winning international agency based in Germany, producing, filming an editing released breaking news. Julez has become an asset not just for her creative mind but she is also an accomplished camera operator and editor. Julez believes in giving back to the community and has been volunteering her talents at Vous Church Inc. as a camera operator broadcasting live events, social media content creator, and editor. Some of the entities, venues and live events she have worked at include places like: The Watsco Center at University of Miami, The Fillmore Theater, Cameo NightClub, Liv Nightclub, MMFM Festival, Miami Media and Film Festival, Camacol Latin Chamber of Commerce and Itech Auditorium.
At an early age, after graduating from High School, she continued a long line of military service in the family, successfully joining the US ARMY for 6 years, and simultaneously initiated studies in psychology at UNE, Puerto Rico, where she finish her practice accomplishing 135 credits with a minor in Photography. Julez possess 12 years experience as a Sales Executive, working initially in the Tourism Industry in Puerto Rico, where she was born, and in renowned companies such as: AT&T, T-Mobile, and Fine Jewelry, earning nationwide awards and recognition for her execution.